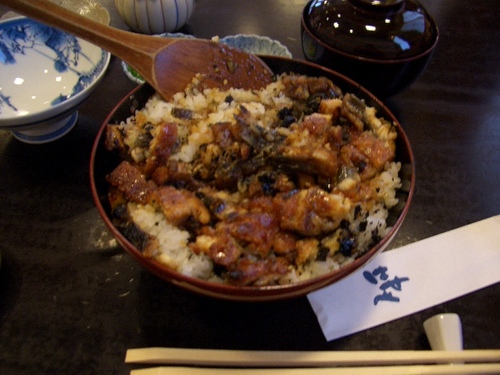 This is "Hitsu-mabushi".
"Hitsu" represents a box-shape bowl.
"mabushi" means mixing.
Tiny cut eels are mixed with rice.
This food is especially provided at Aichi prefecture in middle Japan.
The eel is sensitively grilled with special source.
The special source tastes salty-sweet.
If you have opportunity to visit Aichi including Nagoya,
I strongly recommend to try to eat "Hitsu-mabushi"!
Notice: it costs little bit expensive.